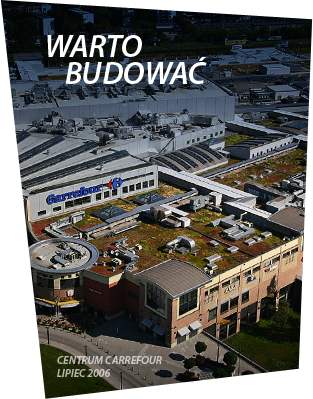 Find
Contact details:
North Branch
address: ul. Azymutalna 9, bud. B1
80-298 Gdańsk
tel.: (+48) 58 340 69 30
fax: (+48) 58 550 07 30
e-mail: polnoc@warbud.pl
Regions
North Branch
Operating area: Pomorskie, Kujawsko-Pomorskie voivodships and part of the Warmia and Mazury voivodship.
Headquarters: Gdańsk
Main activities: construction of educational facilities, office buildings, shopping centers, as well as civil engineering and industrial construction
North Branch has launched a new range of company operations: hydrotechnical construction.
Contracts:
Secondary School in Gdansk-Osowa for Gdansk City Development Directorate
Technology Transfer Centre in Torun for Torun Regional Development Agency
Renovation and modernization of the Main Lecture Theatre and roofing of the courtyards of the Main Building for Gdansk Technical University
Primary School in Rozłazino for Łęczyce district
Outlet Retail centre for the The Outlet Company Gdańsk Sp. z o. o.
State border veterinary inspection post for the Board of the Port of Gdańsk SA
Technical infrastructure of Gdansk-Stogi bathing beach (phase I) for Gdansk City Development Directorate
Core and shell of the building at Monte Cassino 27 in Szczecin, for Buchalter Sp. z o. o.
Contstruction of utility connections and landscaping works for the Baltic Park housing complex in Swinoujscie
Office and administration building for UNIZETO Data Centre in Szczecin
Extension of the Oncology Centre for PCK Sea Hospital in Gdynia
Pomeranian Technology Park for the Municipality of Gdynia
Extension of the Biology Faculty for Copernicus University in Torun
Construction of Energy Management Centre for ENERGA SA
Development of environmentally friendly public transport in Gdynia for Przedsiębiorstwo Komunikacji Trolejbusowej Sp. z o. o.
Tourist and cultural infrastructure on the Miedwie lake near Kobylanka
Construction of three villas with connecting passages and shops in Swinoujscie
Construction of a gym and annexe for a school complex in Opalenie for the town and district of Gniew
Construction of an apartment block on ul. Dąbka in Gdynia for TBS Czynszowka Sp. z o. o.
Extension of Lech Walesa Airport in Gdansk
Gdynia City Museum - phase II for the City of Gdynia
Construction of three apartment buildings Beach Park Plaża in Swinoujscie
Construction of a sports hall for a primary school in Strzebielin
Extension of the quay and road infrastructure of Westerplatte Ferry Terminal
Infrastructure providing access to the Industrial Quay area in Gdansk
Repair and extension of the seawall in Jaroslawiec
Modernization of the fishing harbour in Gdynia-Oksywie, phase I
Construction of a primary school in Gdansk-Ujeścisko
Construction of sanitary sewage system in Kmiecin - Nowy Dwor Gdanski with the extension and modernisation of sewage network and construction of sanitary sewage system for the ZR Cyganek estate
Kreatina meat processing plant in Swinoujscie
Qubus Hotel in Gdansk - modernization and conversion of a Cefarm building into the Qubus Hotel
Extension of KLIF Shopping Centre in Gdansk
Rebuilding of the Mercure Hevelius Hotel in Gdansk
Construction of four apartment buildings at Beach Park Plaża estate in Swinoujscie
Construction of an apartment block on ul. Bandurskiego in Szczecin
State Gallery of Art in Sopot - adaptation of the building
Apartment and hotel building complex on ul. Grodzka, Czopowa and Rycerska in Gdansk
Construction of Kiełpino water reservoir and rebuilding of Migowo pumping station in Gdansk
Sanitary sewerage and water supply network in district of Krokowa (Żarnowiec)
Library of the Naval Academy in Gdynia
SPA Hotel in Sopot
Pomerania Science and Technology Park in Gdynia
Modernization and extension of the seaport in Elbląg
Office building in the BCB Business Park Complex in Gdansk - Rebiechowo
Water tramway harbours and stops in Gdansk
Rebuilding of the Seaport in Ustka
Repair of the bed and flood protection dykes of Dzierzecinka river in Bedzino district in poviat of Koszalin
Flood protection of the Rega river valley (Trzebiatow)
Strengthening the shore of the Gdansk Bay
Museum of the Second World War in Gdansk
Access map